Jan Svankmajer, Dimension of dialog
Since the new millennium there has been a significant increase in experimentation at the boundaries of interaction design and media art sometimes referred to as device art18 but it is usually focused on aesthetic, communicative, and functional possibilities for new media rather than visions for how life could be, and mainly takes the form of digital craft rather than future speculations.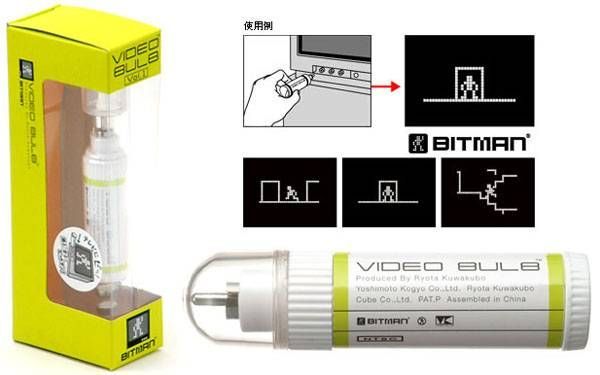 Ryota Kuwakubo, Bitman Video Bulb, 2005
Assignment 1 : Speculative Movie Pt. 1

In teams of two (or three), create a short (less than 2 minutes) video in which animation is overlaid onto video to present a speculative future. This future video could be informative, expressive, an interactive game or whatever you design but it should use motion tracking, animation and speculative design to bring your "future" to life.

Bring an idea for this assignment to our next class

For next week's class, be sure to have After Effects installed on your laptop so you can follow along with any demonstration. Also be sure to bring a storyboard of your proposed animation to work with.

Team: Audrey, Iris, Shun
Click here to view the script
.