Week 3

Week 3 Concept Sharing & Intro To Motion
Assignment: Stop Motion Loop
In teams of two to three and using StopMotionStudio, create one stop motion loop. Export them as Animated Gifs for next class.
Team:
Ellen
, Jackie, Shun
Inspiration
Pixel/flash game, retrofuturism, Tiktok challenges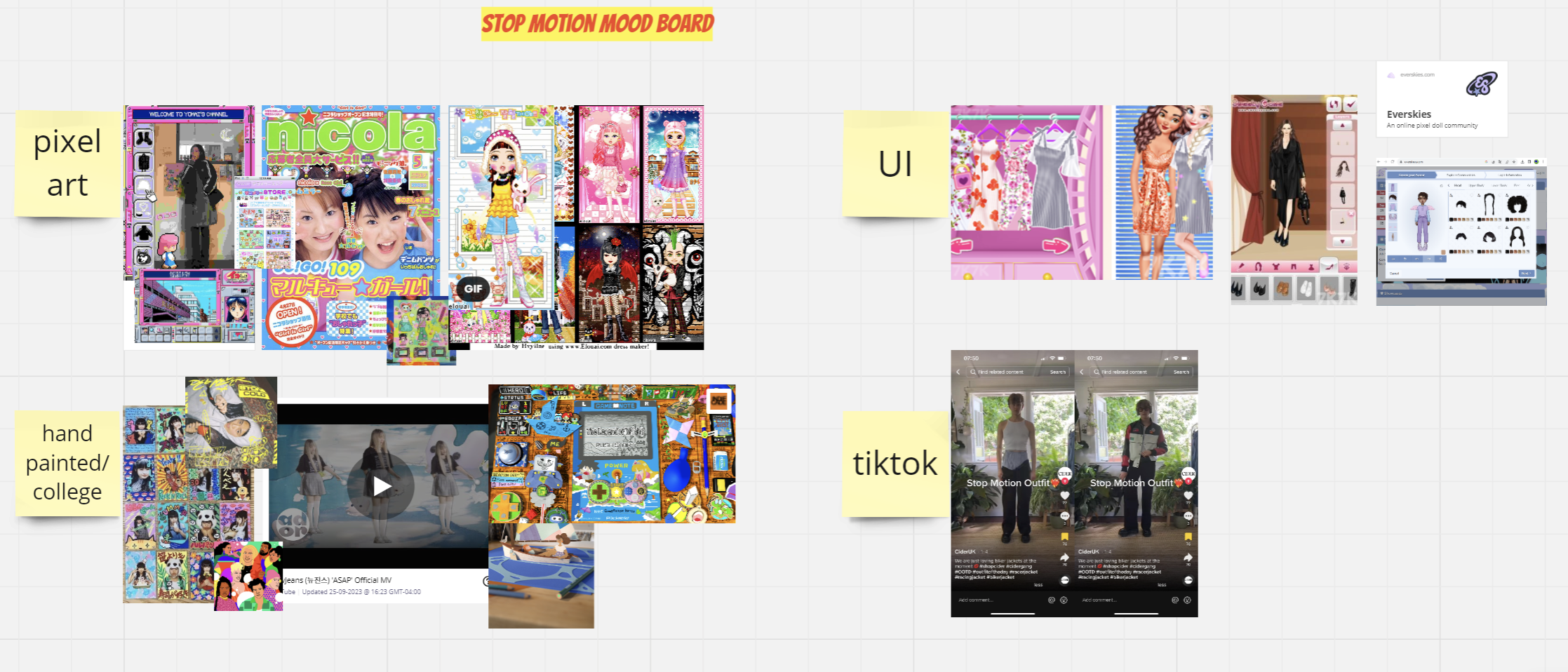 Moodboard
Process
Footage Shooting


Background Removing by Ellen
UI & Stopmotion Project Files
Takeaways
More subtle changes(e.g.: take on and off the cloth)
Make it into a real game?